Speziell für Schweizer KMUs
Take-off mit Gravity: Start-up Partnerschaften
Gravity Global ist ein erfolgreiches Schweizer Start-Up Unternehmen und Kunde der Argo & Partner. Das folgende Kurzportrait basiert auf einem Gespräch mit Christoph Müller, dem Gründer der Gravity Global AG.
Am Anfang stand eine Beobachtung und eine Frage: Computer-Spiele benötigen kein Benutzerhandbuch. Wie können die dabei zugrundeliegenden Prinzipien auch für Unternehmensanwendungen praktisch angewandt werden? Die Antwort auf die Frage beantwortete Müller, indem er ein robustes Framework von Grunde auf neu entwickelte. Die Anforderungen dafür waren hoch: Das Framework muss für Unternehmen praxistauglich, das heisst benutzerfreundlich, vielseitig, sicher, flexibel und im Betrieb wirtschaftlich und einfach wartbar sein. Müller kam dabei zustatten, dass er neben seiner IT-technischen und betriebswirtschaftlichen Ausbildung die Kunstgewerbeschule absolvierte und sich intensiv mit Fragen des Designs und der Gestaltung der «User Experience» und Ergonomie beschäftigte.
Der Erfolg stellte sich bald ein und viele namhafte Unternehmen aus unterschiedlichen Branchen begannen sich für die Lösung zu interessieren. Mit dem Erfolg stiegen aber auch die Anforderungen an die Organisation des jungen Unternehmens und Müller realisierte bald, dass ein nachhaltiges Wachstum nur mit einer Verstärkung und Professionalisierung des Teams möglich war. Er begann, sich umzuhören und stiess dabei auf Lukas Stricker von Argo & Partner, der sich im Rahmen seiner Veranstaltungsreihe «Future of Work» stark mit dem Thema Learning & Development auseinandergesetzt hat und die Anforderungen aus früherer eigener Erfahrung als Leiter einer internationalen Service-Organisation bestens kannte. Die Zusammenarbeit ermöglichte Müller, sich wieder vermehrt der Produkteentwicklung zu widmen, während sich Stricker auf den Aufbau einer robusten Organisation fokussierte. Müller betont, dass die Verstärkung mit externen Management-Kapazität zum richtigen Zeitpunkt erfolgte und einen wichtigen Beitrag zum Erfolg von Gravity Global geleistet hat.
Transformations-Management in Versicherungen
Der CAS Kurs «Transformations-Management in Versicherungen» richtet sich an ambitionierte Fachkräfte und (angehende) Kader, die Transformationen im Versicherungsbetrieb verantworten und umsetzen. Im Fokus stehen Projektleiterinnen und Business Analysts aus der IT und den Fachbereichen, sowie Product Owner und Business Architekten, die an der Weiterentwicklung der Business Architektur beteiligt sind.
Erfolgreiche CRM-Einführung bei Generali Schweiz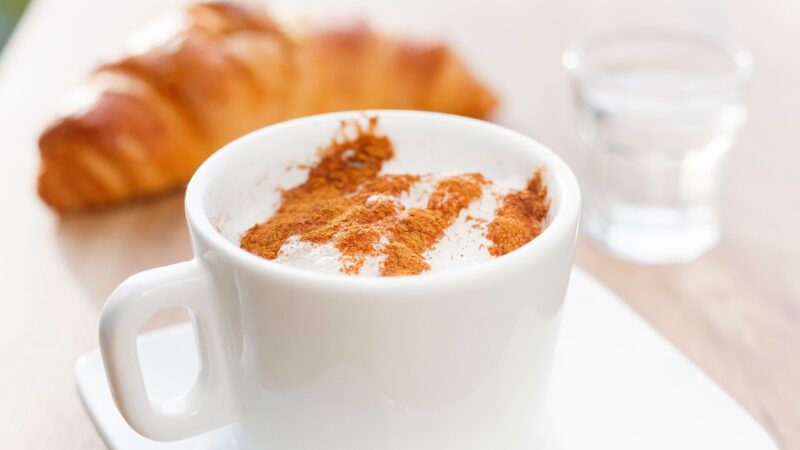 Unsere nächste Veranstaltung aus der Reihe "Learning Breakfast – Future of Work" findet statt am 23. Juni, 2020, 08:30-10:00 Uhr. Wegen der momentanen Beschränkungen für öffentliche Veranstaltung findet dieser Anlass in Form eines Webinars via Microsoft Teams statt, wobei wir uns bemühen, die in unserer Veranstaltungsreihe bewährte und beliebte Interaktion zwischen Referenten und Teilnehmern trotzdem zu ermöglichen.
Die Einführung eines CRM Systems betrifft nicht nur den Vertrieb, sondern hat Auswirkungen auf das ganze Unternehmen. Geschäftsprozesse und Datenstrukturen müssen analysiert und angepasst werden und die Schnittstellen für die Integration in die bestehende Systemlandschaft müssen geschaffen werden. Entscheidend für den Erfolg ist aber letztlich die Akzeptanz durch die Benutzer. Christof Tremp, Head Digital Transformation – Distribution bei Generali zeigt uns am Beispiel der Einführung von Salesforce, welche Herausforderungen in der Praxis gemeistert werden mussten, um das System an 54 Standorten in der Schweiz so einzuführen, dass nach acht Monaten Betrieb der gesamte Vertrieb das neue System aktiv nutzt.
Hier ist der Link zum Teams Live-Event vom 23. Juni 2020.
Kauf eines Versicherungs-Kundenportefeuilles
Im Auftrag unseres Mandanten, eines mittelgrossen Versicherungsbrokers mit Hauptsitz in der Ostschweiz, suchen wir nach einer Möglichkeit, ein Unternehmenskunden – Portefeuille zu erwerben.
Das Portefeuille soll sich idealerweise aus Kunden im Gesundheits-/Pflegebereich und/oder im Bereich der öffentlichen Hand (Kantone, Gemeinden) zusammensetzen. Aus Sicht unseres Auftraggebers ist es wünschenswert, dass der Verkäufer während einer zu definierenden Übergangsphase von zwei bis fünf Jahren weiterhin aktiv ist und mithilft, einen reibungslosen Portefeuille – Transfer sicherzustellen.
Wenn Sie interessiert sind, wenden Sie sich bitte direkt an unseren Mandatsleiter
André Guyer. Anfragen werden streng vertraulich behandelt und Informationen nur im gegenseitigen Einverständnis ausgetauscht.
Newton Minimum Viable Product

In a joint effort with our partners from technology, information services, insurance companies and Swiss universities we are currently working on the development of the "Minimum Viable Product" of the Newton platform. We are supported by Innosuisse, the government-funded Swiss Innovation Agency. For more information please contact andre.guyer@argopartners.ch
Insurance Spotlight
The purpose of this new event series is to provide a platform for practitioners working in or for the insurance industry to share innovative tools and techniques which can be applied effectively in the daily work. The events will address an audience from Underwriting, Claims, Actuarial, Sales & Distribution, Marketing, Account Management or Information Technology. They will take place at a central location in Zurich from 08:30 to 10:00, with a 30-45 minutes presentation/demo followed by a moderated discussion. In order to allow a meaningful discussion, the number of participants is limited to 20. If you are interested, please register via our MeetUp platform.
The unreasonable Effectiveness of Data? On jugera.
Prof. David Donoho, Standford University, is a mathematician who has made fundamental contributions to theoretical and computational statistics, as well as to signal processing and harmonic analysis. His algorithms have contributed significantly to our understanding of the maximum entropy principle, of the structure of robust procedures, and of sparse data description. On November 8, 2019 he held the inaugural Stiefel Lecture on Deepnet Spectra and the two cultures of data science, with references to Eduard Stiefel's and Magnus R. Hestenes' seminal paper Methods of Conjugate Gradients for Solving Linear Systems.
Abstract: Machine learning became a remarkable media story of the 2010s largely owing to its ability to focus researcher energy on attacking prediction challenges like ImageNet. Media extrapolation of complete transformation of human existence has (predictably) ensued.
Unfortunately machine learning has a troubled relationship with understanding the foundation of its achievements well enough to face demanding real world requirements outside the challenge setting. For example, its literature is admittedly corrupted by anti intellectual and anti scholarly tendencies. It is beyond irresponsible to build a revolutionary transformation on such a shaky pseudo-foundation.
In contrast, more traditional subdisciplines of data science like numerical linear algebra, applied probability, and theoretical statistics provide time-tested tools for designing reliable processes with understandable performance. Moreover, positive improvements in human well being have repeatedly been constructed using these foundations.
To illustrate these points we will review a recent boomlet in the ML literature in the study of eigenvalues of deepnet Hessians. A variety of intriguing patterns in eigenvalues were observed and speculated about in ML conference papers. We describe work of Vardan Papyan showing that the traditional subdisciplines, properly deployed, can offer insights about these objects that ML researchers had been seeking.
The annual Stiefel Lectures have created in honor of Eduard Stiefel (1909-​1978) who was professor of mathematics at ETH Zürich. Stiefel has been the driving force for establishing "electronic scientific computing" with ERMETH (Elektronische Rechenmaschine der ETH). This became a landmark in computational and mathematical sciences with a huge impact to a broad range of applications in engineering and natural science. Stiefel has made fundamental and lasting contributions in mathematics, including the introduction of the Stiefel-​Whitney classes, the Stiefel manifold and the conjugate gradient method. Stiefel advised 63 PhD students, many of whom became leaders in their field.
The Limits of Efficient Computation
Prof. Scott Aaronson gave a profound, entertaining and accessible introduction to the fundamental limitations of classical Turing Machine and Quantum computing. As part of the Paul Bernays Lectures series, Prof. Aaronson held three lectures on The Church-Turing Thesis and Physics, The Limits of Efficient Computation and The Quest for Quantum Computational Supremacy, which were recorded and available via the link above. If you are interested in foundations and applications of computing, I strongly recommend watching these and other lectures of the Paul Bernays series (https://video.ethz.ch/speakers/bernays/2019.html).
Paul Isaac Bernays (17 October 1888 – 18 September 1977) was a Swiss mathematician, who made significant contributions to mathematical logic, axiomatic set theory and the philosophy of mathematics. He was an assistant and close collaborator of David Hilbert. In recognition of his work, the ETH Zurich started the lecture series in 2012.
Lukas Stricker on people management