Enabling organizations to turn digital
innovation into business results
Some things never change. In ancient Greek mythology, the Argonauts sailed through dangerous waters and returned safely with the trophy in hand. Teamwork, determination, a clear objective and skillful diligence are the keys to success now, as they were back then.
Approach

Discovery Workshop
A one-day interactive workshop with client's key representatives. The goal of the workshop is to have a high-level discussion about objectives, business models, success measurements, competitive positioning, key stakeholders, deliverables, milestones and next steps. The workshop takes place on the client's premises.

Proposal
Based on the findings of the Discovery Workshop, we'll develop a high level proposal, including scope, estimated cost, timeline, rules of engagement, deliverables, project organization and staffing.

Agreement
The contractual agreement will be developed based on the agreed and finalized proposal. Due to the agile nature of the projects the contract is usually on a time & material basis.

Project Planning
Depending on the size of the project, the planning will be divided into phases and may include a 'Proof of Concept'. One of the key deliverables is the agreed 'Minimum Viable Product'.

Develop Minimum Viable Product (MVP)
The Minimum Viable Product will be developed based on the agreed scope, applying an interactive and agile approach. This phase will also serve as a platform for on-the-job knowledge transfer and enable the client for future developments without external support.
Acceptance and Handover
Formal acceptance and handover to operation.
«The only coursing ship that ever passed this way was Argo…»
Homer, Odyssee

Canto 12, 69-72
Services & Products
Our core competency is the combination of insurance and risk management expertise with practical experience in the successful delivery of advanced techniques and technology.

Together with our clients we create innovative digital business solutions. We apply a holistic, project- and outcome-oriented approach tailored to our clients' individual situation.
Company
We focus on insurance, corporate risk management, captive management, brokerage, and international program business. Our key markets are Switzerland, Germany, the United Kingdom and North America.
Partners
We work together with a network of trusted partners which have been selected to ensure a successful delivery. These include experts from insurance, information technology, legal & compliance, marketing, communications, risk engineering and academic institutions.
CEO, André Guyer
André Guyer has gained many years of experience in information technology, financial and consulting industries, with a strong focus on business transformation, change management and global program management in the digital B2B space. He holds a degree in Mathematics and Computer Science from the University of Zurich and is a regular speaker at academic or industry conferences, workshops and seminars.
Follow on LinkedIn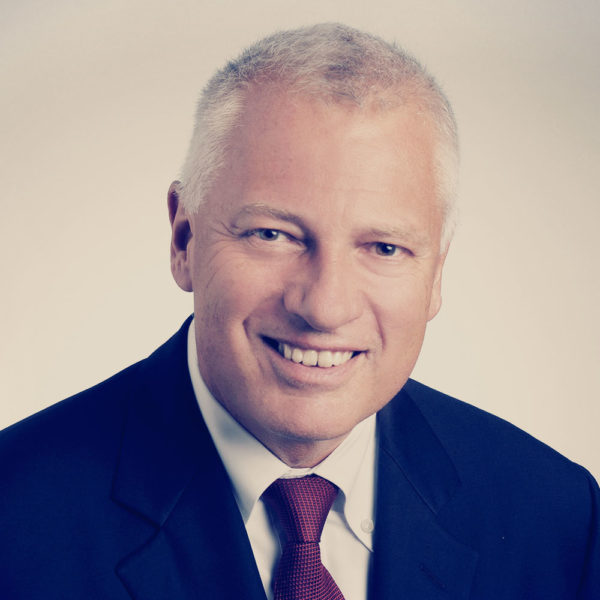 COO, Lukas Stricker
Lukas Stricker has a proven track record in building up global operations, managing international teams to high performance and through challenging transformations. In his career, he developed extensive experience in business transformation driven by the needs of the market and the opportunities that new technologies unfold. His focus over the last ten years was on developing a leading international insurance network and getting the corporate insurance business on the path of digitalisation. Lukas holds a Master of Science from the Swiss Federal Institute of Technology, ETH.
Follow on LinkedIn
Open Positions
Insurance Network Manager
As part of a highly innovative initiative to build up an open platform for international insurance (project "Newton"), we are looking for an Insurance Network Manager. This is an all-rounder position with a global scope. The responsibilities range from business development to key account management to providing expertise for the areas in charge. The position offers a high degree of autonomy and requires entrepreneurial spirit.
Specifically, the responsibilities include:
• On-boarding of entities and partners of Newton pilot customers to enable them to contribute in a global network
• Develop new partnerships in strategic markets
• Maintain and enhance existing partnerships
• Provide specific insurance and partner related knowledge for the Newton AI engine
• Act as expert for partner requests (producing and receiving)
• Develop and lead a team of network managers, including partner due diligence specialist
We are looking for a recognized personality in the insurance industry with at least ten years of experience in international insurance and practical experience in underwriting or key account management. While formal education is less relevant, we expect a proven set of sales and communication skills as well as insurance technical skills, the willingness and ability to work autonomously in a culturally diverse environment with flexible working hours and extensive travel. Fluent English is a must, additional language skills are advantageous. The position is ideally based in Zurich (Switzerland) or in Toronto (Canada), however other locations can be considered. Employment outside Switzerland would be on a contractor basis.
Please send your complete CV to our hiring manager Lukas Stricker (lukas.stricker@argopartners.ch).
Argo & Partner AG
Hurdacherweg 11 | Postfach, 8904 Aesch ZH
info@argopartners.ch | Tel. +41 44 586 48 55